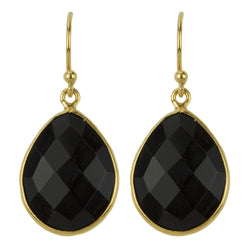 Cut Stone Earrings In Gold And Onyx
The Cut Stone Onyx Earrings feature two brilliant hand-cut and faceted teardrop-shaped stones. The stones are bezel around the edge to the are equally beautiful front and back.
24k gold plated sterling silver, black onyx
1 3/8" L
SKU: 3029469

Please note all sale product is final sale and not eligible for exchange or return.